The Ascension: it is the most under-celebrated feast of the year. Did you know (honestly) that this day is Ascension Day? Every year it slips by unsung.
Not so, however, in Venice. When my daughters and I arrived in Venice one May day some years ago we landed right in the middle of a party. Festa della Sensa: Feast of the Ascension. It went on all weekend long: parades and people in medieval costume, a gaudy boat sailing into the lagoon with a golden ring for the sea, jaunty men in turquoise racing gondolas, all the boats sailing on Sunday to the church of San Nicolà, to Mass.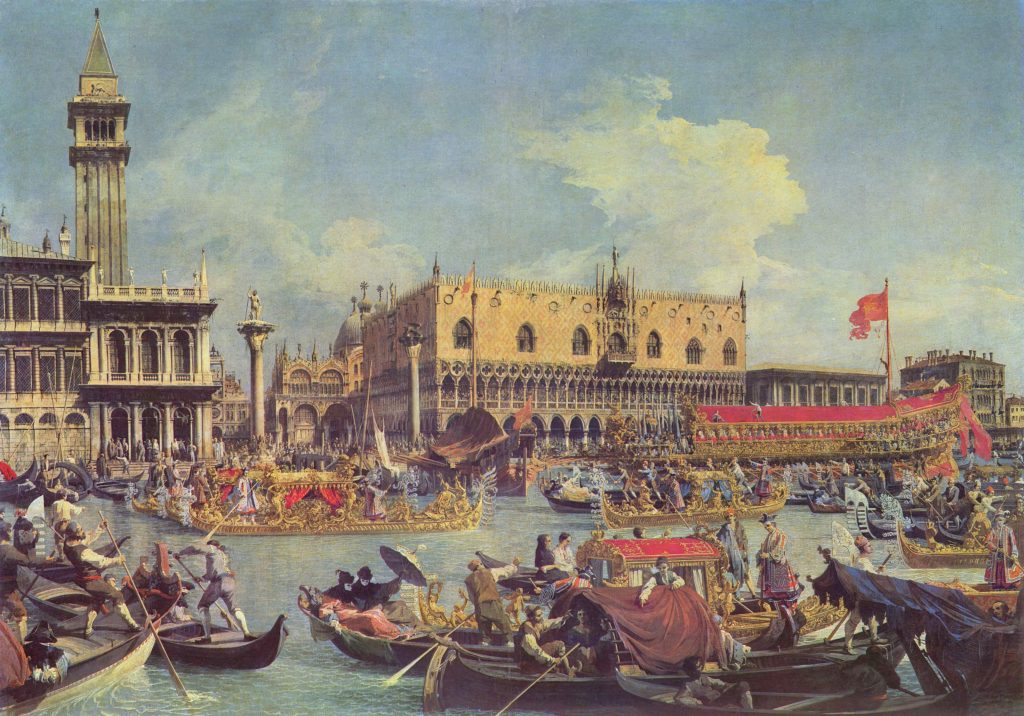 It was charming and perplexing. Why Ascension? Why is Festa della Sensa, the feast day we Anglicans love to forget, Venice's big day? There's some history there, of course. But there's also this insight: Ascension matters. Ascension is where we have been heading throughout this Easter season; Ascension is where we have been heading ever since the Cross.
In our Bible study on Tuesday, we read Isaiah 52-53, the Song of the Suffering Servant.
It begins like this:
"See, my servant shall prosper;
he shall be exalted and lifted up,
and shall be very high" (Isa 52:13)
These are, Jeff pointed out, the words (in English as in Hebrew) that describe God on his throne in Isaiah's great throne vision.
"I saw the Lord, seated upon a throne,
High and lifted up" (Isa 6:1),
as the six-winged seraphs cry "Holy, holy, holy," and the temple is filled with smoke. Isaiah's servant is exalted as Isaiah's God is exalted upon his throne.
But Isaiah's servant, high and lifted up, is also the servant who suffers – "so marred was his appearance, beyond human semblance," Isaiah 52:15 continues.
He was despised and rejected by others;
a man of suffering and acquainted with infirmity…
He was wounded for our transgressions,
crushed for our iniquities;
upon him was the punishment that
made us whole,
and by his bruises we are healed.

Isaiah 53:3-5
We know these words. We pray them every year on Good Friday. In the light of Christ's cross and resurrection, Christians came to see in Isaiah's suffering servant the face of Jesus.
Who is God's servant, this one who is high and lifted up even to the throne of God? He is the one who suffers for God's people, who bears on his own back the cost of our sin, so that we may be healed.
Ascension Day cannot be separated from Christ's cross. Christ's glory and his agony go together. His feet, standing at God's right hand, his hands lifted up in power over the world are the feet and the hands that bear the wounds of the nails for our sake.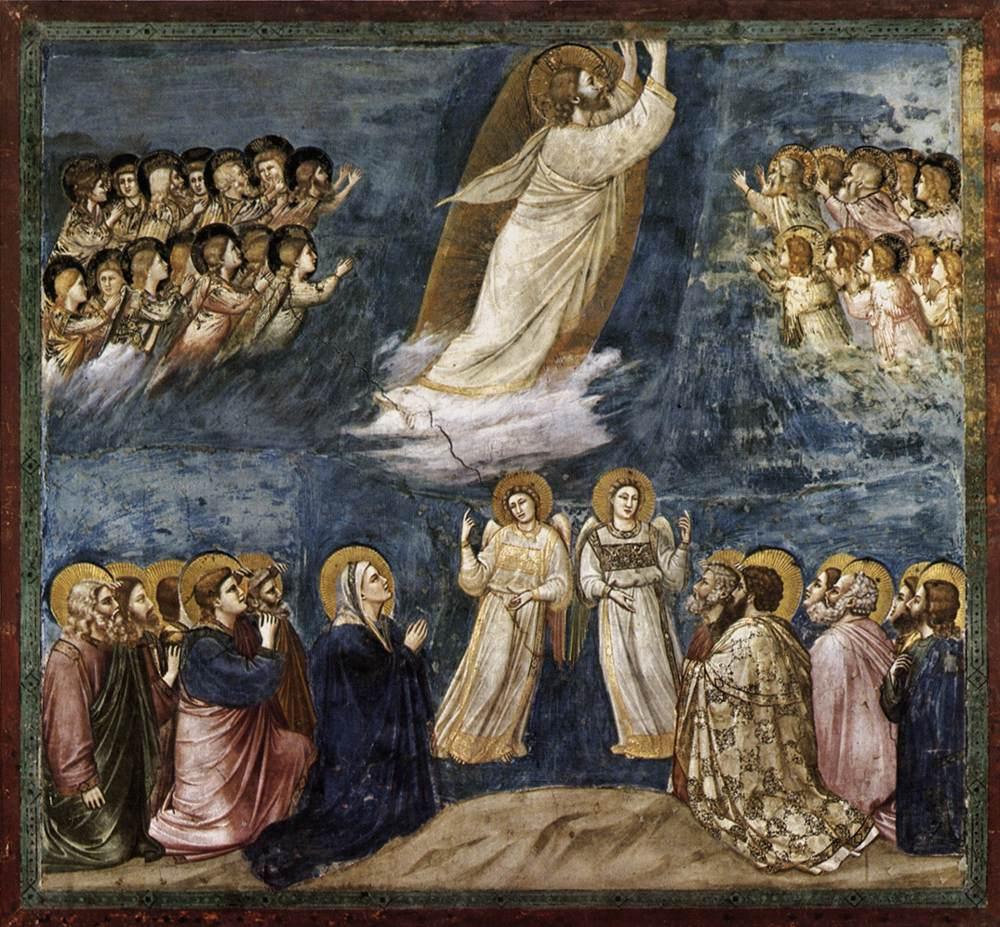 Christ was lifted up on the cross before he was ever lifted to the throne of God, raised on the cross over all nations in God's great gesture of love. In his self-giving was his power, and he reigns from the tree.
But he does reign. This too is the gift: not just the self-giving, but the glory of it; not just Christ's suffering, but his power to save. We need Ascension because it lifts the cross up into the glory of God. We need Ascension because on this day we see Christ Crucified and King.
We need Ascension because on this day he lifts us up into glory with him.
I, the unkind, ungrateful? the Anglican priest George Herbert asks. Am I to be lifted up? Am I your guest, Lord Jesus, do you invite me to the feast, do you welcome me into God's own throne-room this day?
"I, the unkind, ungrateful? Ah my dear, (Herbert says to Jesus)
I cannot look on Thee."
Love took my hand, and smiling, did reply,
"Who made the eyes, but I?"
"Truth, Lord, but I have marred them; let my shame
Go where it doth deserve."
"And know you not," says Love, "who bore the blame?"
"My dear, then I will serve."
"You must sit down," says Love, "and taste my meat."
So I did sit and eat.

(Love [3], George Herbert)

This day, this glad day, this Ascension, is the day we are lifted up. It is part of the salvation that began on Good Friday, the end and goal of the cross.
"Lift up your hearts," we say to each other now, each time we gather at Christ's feast. And we do lift up our hearts, we can lift them up, carried on the arms of the cross, carried on the arms of the Christ, lifted out of darkness into God's glory, into Christ's peace.
Happy Ascension Day!
Collect for Ascension Day
Grant, we beseech thee, Almighty God, that as we believe thy only-begotten Son our Lord Jesus Christ to have ascended into the heavens, so we may also in heart and mind thither ascend, and with him continually dwell; who lives and reigns with thee and the Holy Spirit, one God, world without end. Amen.